From childhood, we begin hiding our inner self away. We learn to adapt and survive in the outside world. Our families and peers teach us socially acceptable behavior. Our educational system teaches us the technical and social skills we need to sustain a material life. As adults, we are thrust into a society geared towards materialism and maintaining the status quo.
Rarely, especially in the early formative years, are we taught inner development; with an emphasis on intuition, the subconscious mind, independent thinking, self esteem, self-confidence, psychic or inner spiritual growth.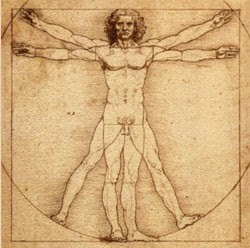 Is it any wonder the Inner Self becomes lost in the business of the outer world?
Yet, despite all this, the inner self does remain alive in everyone and many are ready to heed its call. That is why the mystical traditions exist today and have for centuries, offering people a way to realize their own infinitely powerful and divine nature.
"Mysticism teaches cosmic laws and principles by which we are brought into closer consciousness of our divine power. The mystical experience of union with the One imposes upon the mystic a moral obligation — to use this knowledge for the welfare of others."  — Rosicrucian Manuscript
http://goldendawnancientmysteryschool.com/